Gabon: Dieudonné Aba'a Owono new president of the Transitional Constitutional Court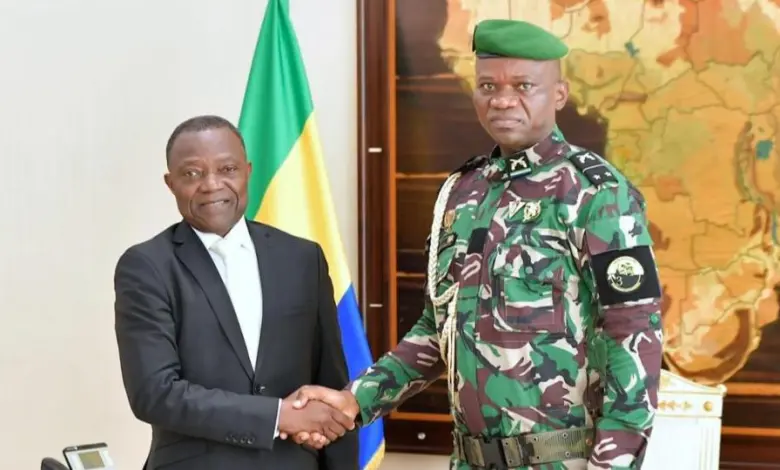 On September 6, 2023, the President of the Transition General Brice
Oligui Nguema appointed Mr Dieudonné Aba'A Owonola as head of the Transitional Constitutional Court, replacing Ms Marie Madeleine Mborantsuo in office since 1991.
Magistrate, former Commissioner General for Law deputy to the Public Prosecutor's Office, the new President of the Court, had been in office at the Council of State since 2022 as president of the chamber.
The President of the Transition also appointed the 8 other members of the Transitional Constitutional Court by province:
It is :
1-Estuary: Roger Patrice Nkoghe
2-Haut-Ogooué: Bruno Lependa
3-Middle-Ogooué: Hervé Tako Vendakambano
4-Ngounié: Christian Bignoumba Fernandez
5-Nyanga: Euloge Moussavou Bouassa Nzambi
6-Ogooué-Ivindo: Sosthene Momba
7-Ogooué-Lolo: Marie Blanche Bendje marries Babiri
8-Ogooué-Maritime: Afriquita Dolores Agondjo marries Banyena
9-Woleu-Ntem: Dieudonné Aba'A Oyono
The Constitutional Court of Gabon has been a member of the CJCA since its creation in 2011 in Algiers.