DRC: Dieudonné Kamuleta new President of the Constitutional Court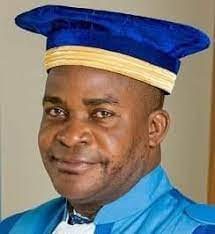 The Constitutional Court has a new president. This is Judge Dieudonné Kamuleta Badibanga, who was elected on Tuesday, June 21 by his peers after an elective plenary assembly. He succeeds Dieudonné Kaluba Dibwa, who left the Court in a draw organized last May.
Dieudonné Kamuleta has a mandate of 3 years once renewable in accordance with article 158 paragraph 5 of the Constitution of February 18, 2006 as revised and supplemented to date.
This election comes after the President of the Republic, Félix Tshisekedi received, on Wednesday June 15, the oath of three new judges who again handed over the full staff of the Court, i.e. 9 judges. They are judges Christian Bahati Yuma, Sylvain Lumu Mbaya and Mandza Andia Dieudonné who officially replaced judges Evariste Prince Funga Mwata Molima, Dieudonné Kaluba Dibwa and Polycarpe Mongulu.
It should be noted that the CC of the DR Congo has been a founding member of the CJCA since 2011.