Libreville-Gabon: Opening of the work of the First Meeting of African Women Judges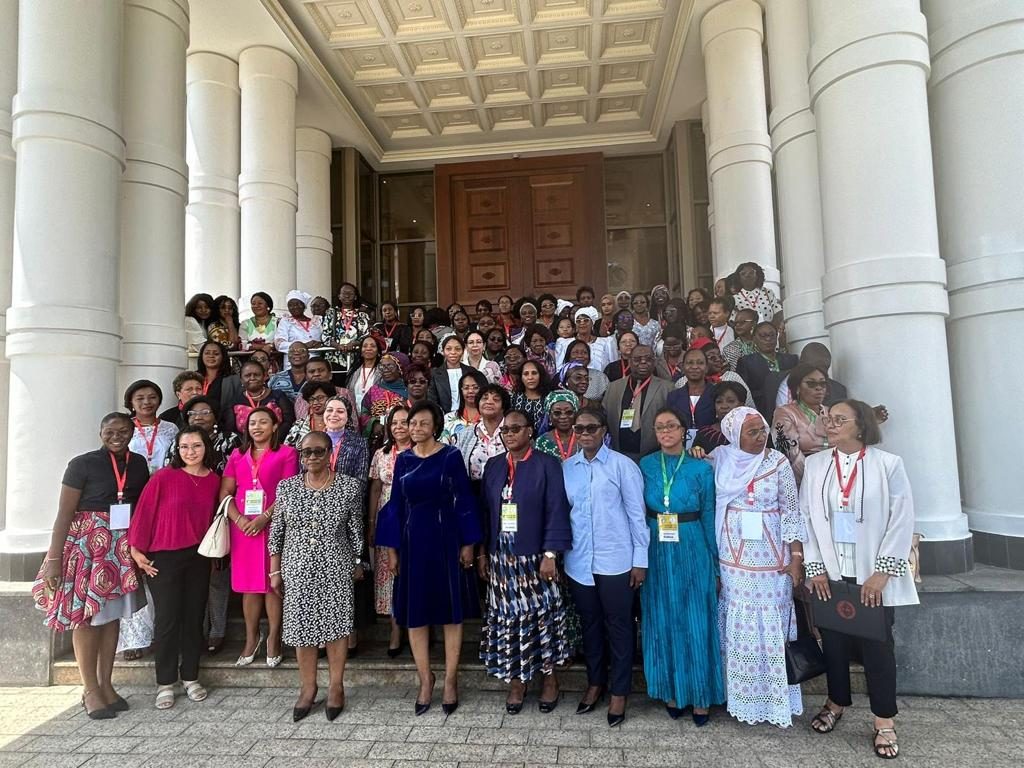 The work of the First Meeting of African Women Judges, co-organized by the CJCA and the Constitutional Court of the Gabonese Republic, under the theme "The presence of African women in the judiciary: assessment and prospects", began in Libreville, on Tuesday May 3, 2023.
The opening ceremony took place in the large conference room of the Constitutional Court of the Republic of Gabon and was enhanced by the presence of H. E. Ali BONGO ONDIMBA, President of the Gabonese Republic who pronounced, on this occasion, the opening speech.
Marked by the presence of no less than 30 African countries, the "Meeting" received the support of UNDP, UNODC, UN Women.
This "Meeting", the first of its kind in Africa organized by the CJCA, aims to create an institutional framework for reflection on the obstacles that African women judges face in their careers, and to reflect on the prospects for their development.
The work will take place over two days and will be culminated with the adoption of the "Libreville declaration" which will define a strategy aimed at overcoming discrimination based on sex and identify the actions to be developed to promote the role of women in the judicial Africans systems.
Read it:
- Program Gabon agenda
- Concept note Gabon Note
- Libreville déclaration Libreville Declaration