Mozambique to host the 3rd International Symposium of the CJCA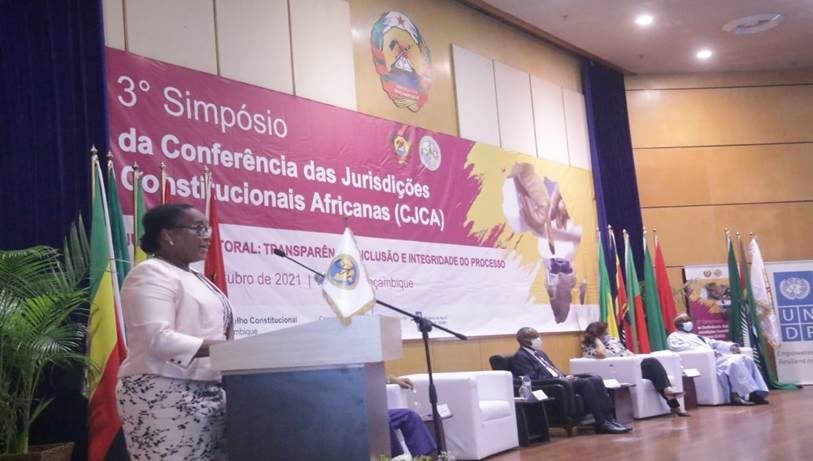 The 3rd International Symposium of the Conference of African Constitutional Courts (CJCA), organized in partnership with the United Nations Development Program (UNDP), on the theme "Electoral Process: Transparency, Inclusion and Integrity" and held in Maputo - Mozambique,
on October 14 and 15, 2021 brought together the Presidents of the Supreme Courts and Constitutional Courts and Councils of Algeria, Angola, Cameroon, Ethiopia, Eswatini, Mali, Zambia, Zimbabwe and the Representative of the African Union, present in Maputo as well as members of other jurisdictions from Benin, Burundi, Comoros, Cote d'Ivoire, Madagascar, Mauritania, Morocco, Rwanda, Senegal, South Sudan, Togo, and the President of the Venice Commission, having participated online.
The Symposium was enhanced by the presence of the President of the Republic of Mozambique who delivered a speech at the opening session.
The papers will be published in a special issue of the "Revista Concelho Constitutcional da Mocambique", which will be released on November 4, and which will be dedicated to this event.