Supreme Court of Mauritius Bulding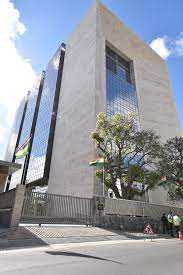 Hon. and dear President,
I have the immense pleasure of sharing with you the latest case law of the Supreme Court of Mauritius, relating to decriminalization of sexual relations between homosexuals.
You can also consult it by going to the CJCA website, by clicking on the section: Case law.
We also ask you to inform us of the latest decisions taken by your august Court, in order to benefit and share with African judges and others.
Thank you for your cooperation.
Fokeerbux N. A. Ors v. The State of Mauritius - SCJ 400 Ah Seek A. R. F. v. The State of Mauritius - SCJ 399