Ghana: Appointment of a female new Chief Justice,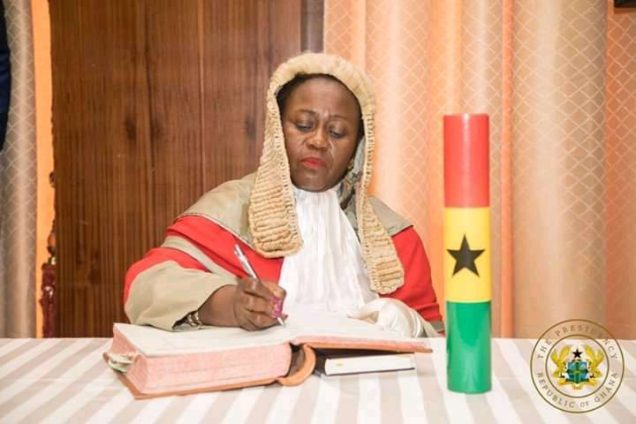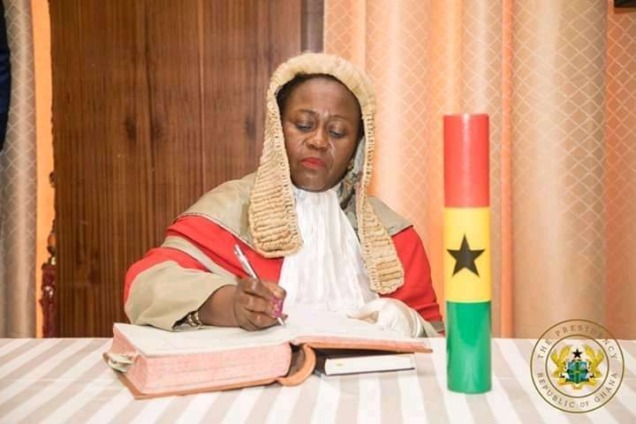 President Akufo-Addo has nominated Justice Gertrude Araba Esaaba Torkornoo as the new Chief Justice.
The President in a letter to the Council of State on Tuesday, April 25, said her nomination is to avoid any vacuum that would occur following the retirement of the current Chief Justice Kwasi Anin Yeboah on May 24.
She will become the third female Chief Justice in the history of Ghana after Justices Georgina Theodora Wood and Sophia Akuffo.
She was born on 11 September 1962 in Cape Coast.
She attended Wesley Girls' High School where she obtained her ordinary level certificate and Achimota School for her advanced level certificate.
She is an alumni of the University of Ghana and graduated from the Ghana School of Law in 1986.
In 2001 she obtained a Postgraduate Diploma in International Law and Organization from the International Institute of Social Studies (ISS), part of Erasmus University in the Netherlands.
In 2011, she graduated from the Golden Gate University, USA with an LLM in Intellectual Property Law.
Prior to joining Fugar & Co., a law firm in Accra as an associate, Justice Torkornoo worked as a volunteer at the FIDA Legal Aid Service and did an internship with Nabarro Nathanson in London.
In January 1997, she co-founded Sozo Law Consult where she worked as Managing Partner until 14 May 2004 when she was appointed a Justice of the High Court of Ghana.
She worked as a High Court judge until October 2012 when she was elevated to the Court of Appeal.
Justice Torkornoo was nominated to the Supreme Court of Ghana in November 2019.
She was sworn into office on 17 December 2019.
Justice Torkornoo has held several leadership roles in the judicial service.
In her work as chair of E-Justice Committee, she has led the planning of automation of all levels of courts, procurement and incorporation of the use of electronic resources and software in the work of the Judicial Service.
She has also served as the Supervising Judge of commercial courts since 2013 where she has set the agenda for and chaired the meetings and programs of the Users Committee of the Commercial Courts.
The Supreme Court of Ghana has been a founding member of the CJCA since its establishment in 2011.