Benin: 2 former presidents of the Constitutional Court honored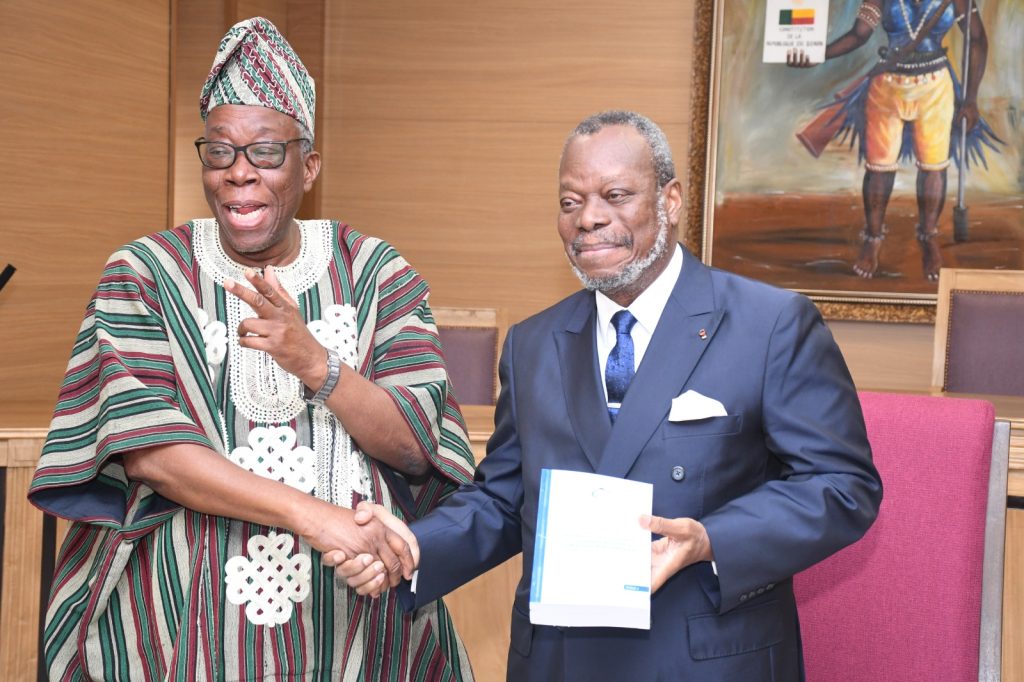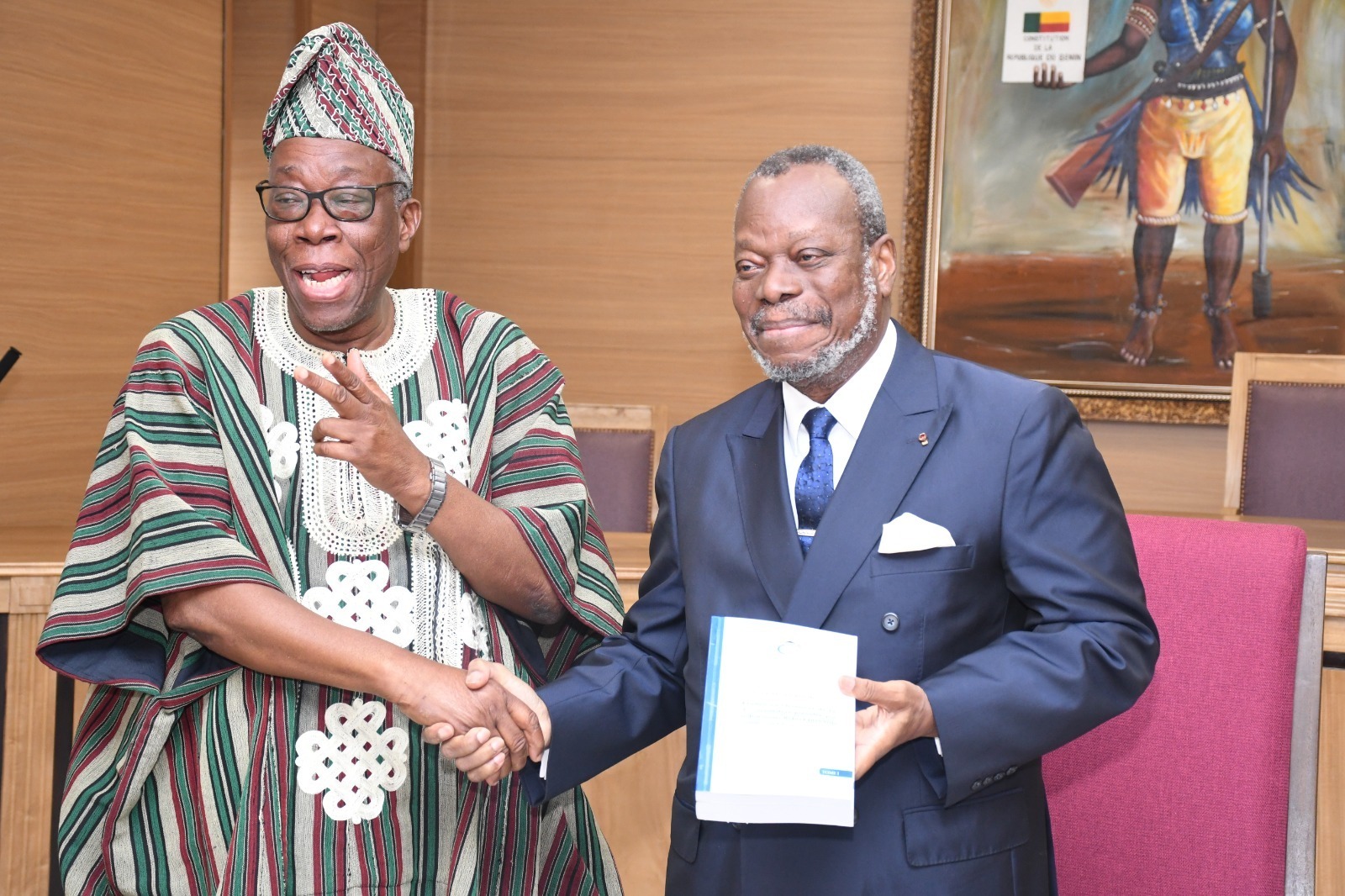 The members of the 6th mandate of the Constitutional Court honored this Tuesday, March 14 the 4th and 5th mandate of the high court chaired respectively by President Robert DOSSOU and Professor Théodore Holo.
This ceremony was a moment of reunion and conviviality since several former members of the Institution made the trip, including the First President of the CC, Mrs. Elisabeth POGNON.
It is through the delivery of two Studies that the CC paid tribute to Presidents Robert DOSSOU and Théodore HOLO, both present at the ceremony which took place in the courtroom of the Constitutional Court.
As a reminder, the President of the Bar Robert Dossou presided over the Constitutional Court from 2008 to 2013 as for Professor Théodore Holo, he had to lead it from 2013-2018.
Finally, note that the two presidents succeeded each other at the head of the CJCA from 2011 to 2015, and that Mr DOSSOU continues to be the Honorary President of the CJCA.